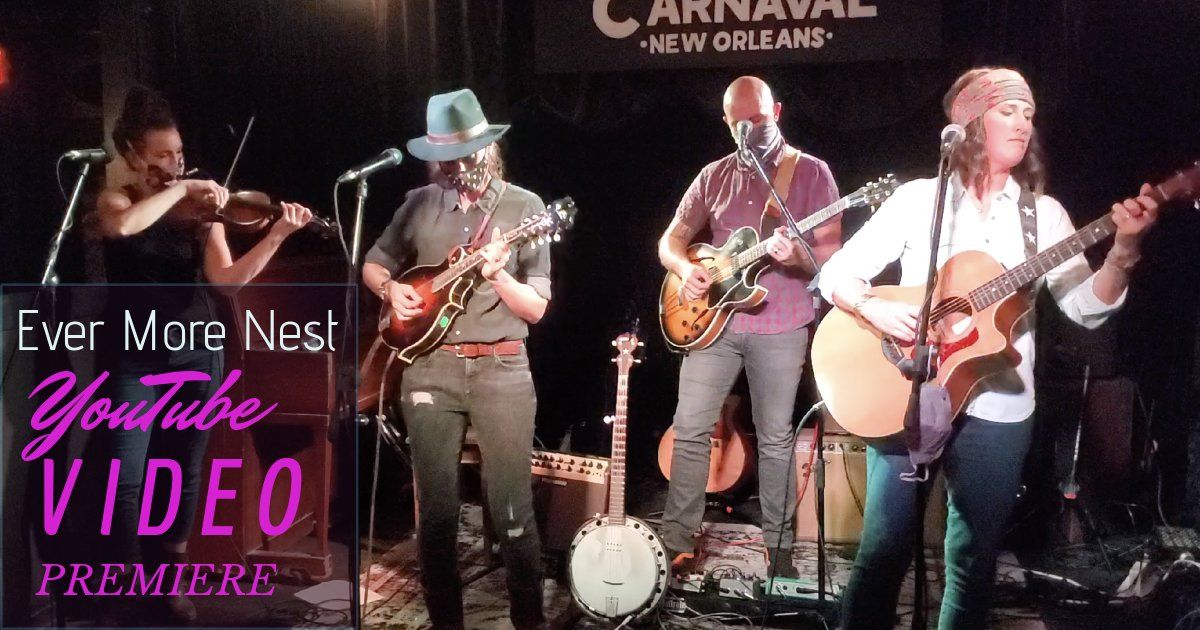 Tune in October 1, 2020 at 7:30 p.m. CST at: https://youtu.be/XeqxIUCD7XE
Ever More Nest was recorded for a live radio broadcast at Carnaval Lounge in New Orleans on August 28, 2020, but due to hurricane Laura, the broadcast was aired by WHIV 102.3 FM a week later. On Thursday, October 1, the recorded VIDEO stream from that performance will premiere on YouTube at 7:30pm CST. Ever More Nest members look forward to live chatting with friends and fans during the premiere. Tips go to the band and are much appreciated! Links below.  
Many thanks to Carnaval Lounge, DJ Gray Matter & WHIV 102.3 FM, and sound engineer Tristan Gianola for making this show possible. For more music and merchandise, visit EverMoreNest.com. 
Tip at: PayPal.me/EverMoreNest 
or EverMoreNest.com/store 
Venmo: @Kelcy-Wilburn