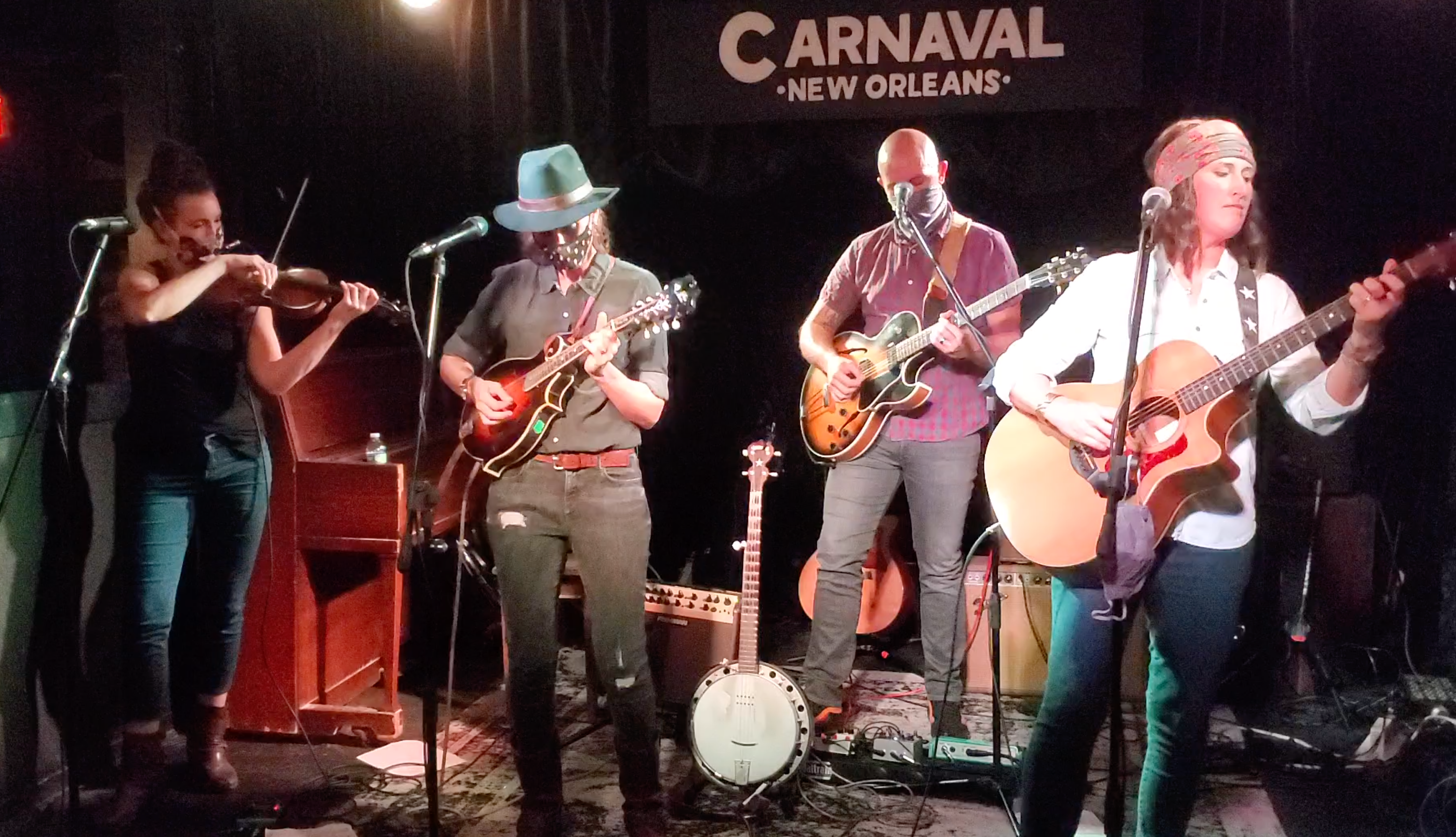 On Friday, September 4, 2020, Ever More Nest will be presented "live" on WHIV 102.3 FM radio in New Orleans! Originally intended to air live on Friday, August 28, the broadcast had to be pre-recorded due to disruptions from Hurricane Laura. Ever More Nest performed a live set from the stage at Carnaval Lounge, where they hope to soon resume their monthly residency. A video stream of the performance will be made available for fans at a later date, but fans can tune in to WHIV 102.3 FM this Friday, September 4, at 7 p.m. CST to hear the hour-long set. WHIV FM can be streamed live here. 
Please consider tipping the band via their digital tip jar on the Store page or at Paypal.me/EverMoreNest. You can also Venmo Kelcy directly at @Kelcy-Wilburn (6376). All tips will be shared by the band. 
If in New Orleans, please support Carnaval Lounge by ordering take-out from their newly-reopened kitchen, Cozinha de Carnaval, open Saturday-Monday beginning Saturday, September 5. 
Many thanks to Daniel Grey of United Bakery Records for hosting EMN on his Friday night WHIV radio show, Grey Matter, and many thanks to the wonderful staff of Carnaval Lounge for giving Ever More Nest an opportunity to take the stage for the first time many months!