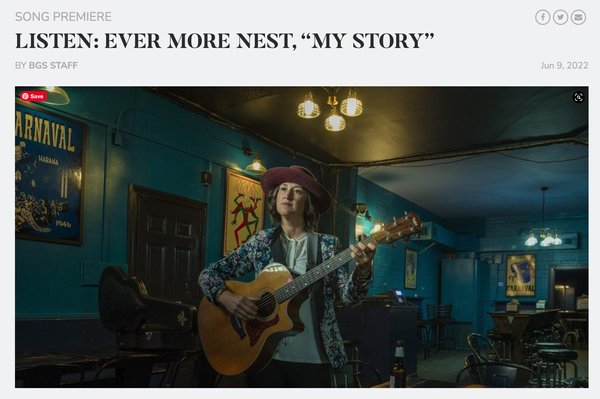 Giving everyone their first taste of the new record, The Bluegrass Situation proudly premieres "My Story" for the upcoming record—Out Here Now, due August 19, 2022—on June 9, 2022. 
Read about what inspired the song and how Ever More Nest and Producer Neilson Hubbard approached it in the studio. 
According to Ever More Nest's Kelcy Wilburn, "I love every track on this album, but this is one that holds a peculiar, special place in my heart. It's also one that the band has enjoyed bringing to the stage with Rebecca powerfully opening up the song with those first few bars of 'Blessed Assurance.' Super grateful for The Bluegrass Situation choosing this song to share with the world."
Enjoy!