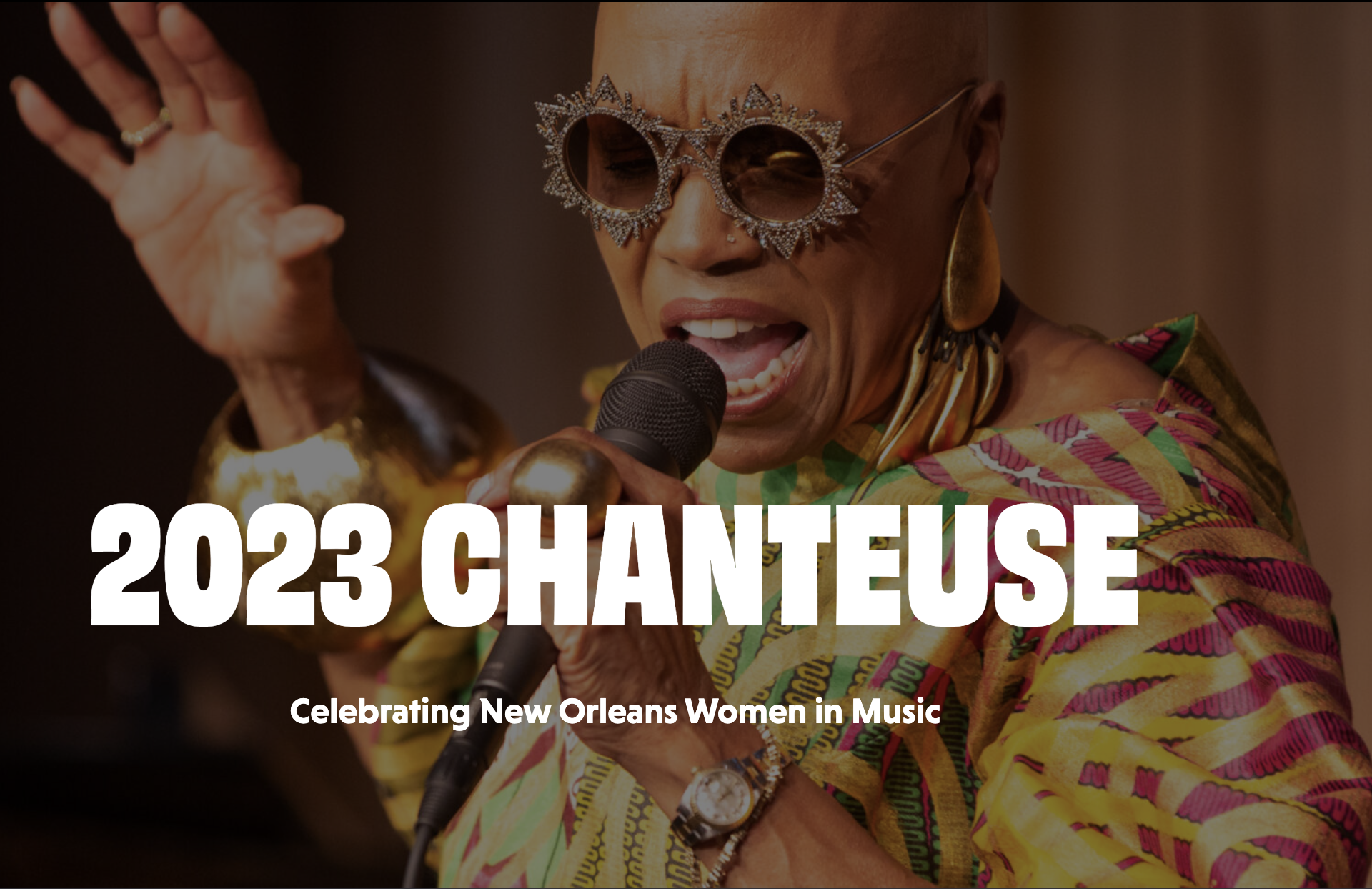 On Saturday, March 4, 2023, Ever More Nest will perform as part of the esteemed Chanteuse Concert Series in New Orleans!
The New Orleans Jazz and Heritage Foundation's fourth annual Chanteuse concert series will celebrate New Orleans women in music, starting February 24 through March 11. This year's series will feature Lulu & The Broadsides, The Sarah Quintana Band, The Nayo Jones Experience, Erica Falls, Ever More Nest and Sharon Martin.
All concerts will be held in The George and Joyce Wein Jazz & Heritage Center at 1225 N. Rampart Street. Doors open at 7 p.m. and performances begin at 8 p.m. A live stream for all Chanteuse events is available here.
"This series of programs focusing on women comes during a time when the lack of women in roles throughout the music industry has come to the forefront," the Foundation stated on the program's webpage, "Chanteuse is part of an ongoing effort by the New Orleans Jazz & Heritage Foundation to address inequities in the music industry."
Tickets are $10 for each show. All proceeds from this concert series directly support our efforts at the New Orleans Jazz & Heritage Foundation, including the Don "Moose" Jamison Heritage School of Music.
A bar by NolaBeverage will sell select beverages during the performance. Outside food and drink will not be allowed in the Jazz & Heritage Center during this program.
Visit the 2023 Chanteuse concert series webpage to learn more.